Innovative education around the globe
Our partners are working with us to deliver innovative and high-quality education around the globe.
We develop partnerships with a broad array of education institutions and organizations.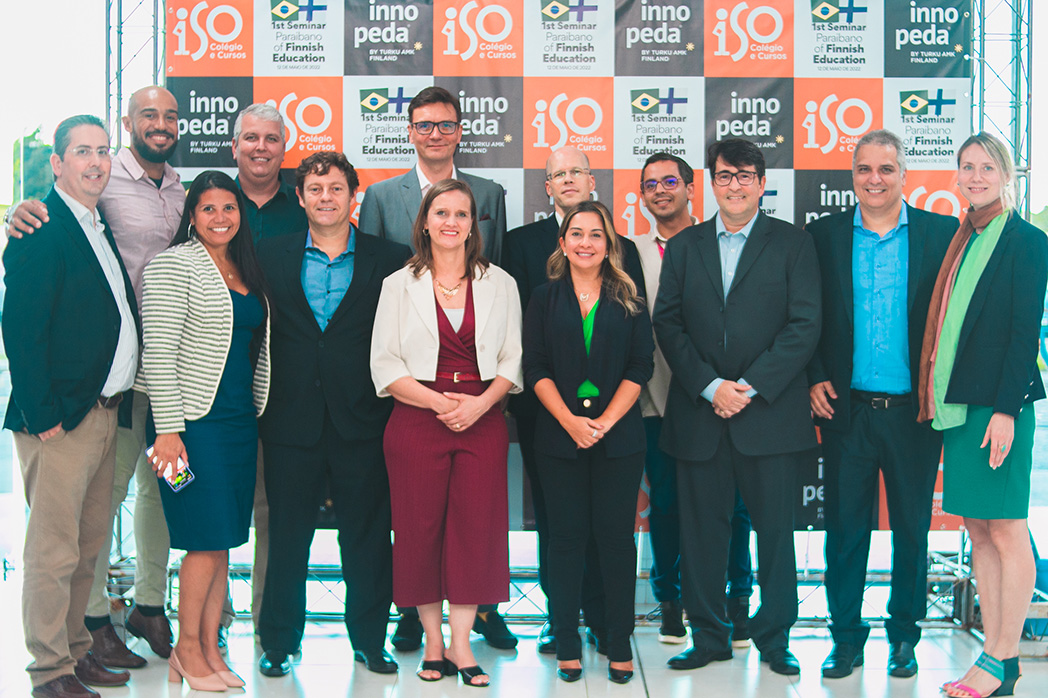 Success stories
ISO Colégio e Cursos
The private comprehensive school in Brazil, ISO Colégio e Cursos, has trained its teachers and administrative staff in the new approach to learning and renews its whole learning environment.
After the completion of the project, the school received an Innopeda® school status
University of Caxias do Sul
In the University of Caxias do Sul, innovation pedagogy has been applied in entrepreneurship studies and design studies.
They have also evaluated the innovation competences, and the common opinion is that the fresh approach really does enhance useful skills and competences.
More stories from our partners
The cooperation with Brazil started in 2015 with the University of Caxias do Sul. Nowadays, Turku UAS cooperates with the public and private sectors in Brazil.
We offer training packages and certifications to Universities and Schools in Brazil.
In addition, new services, such as Innopeda Classroom, have been developed and implemented to fit into the Brazilian Market.
The overall aim of the INDOPED project is to raise the teaching capacity of Indonesian University teachers.
Active University-enterprise cooperation, which gives students more possibilities to enhance their competencies in real working life situations, is a key for more efficient as well as cost-effective higher education.
During the INDOPED project we shall test and adjust European active learning practices and embed the most valuable ones into the structures of Indonesian partner universities.
Innovation pedagogy development process for University Teachers
The training process had impact on the working culture by bringing representatives of different disciplines together to work towards shared objectives.
Feedback from participants:
"The training gave support and encouragement to which direction university pedagogy should be developed and provided many practical ideas to the implementation. The significant benefit for the participating lecturers was to get new ideas to develop teaching and learning methods at own work."