Our mission
Our mission is to change the world one school at the time.
We bring together people to solve pedagogical challenges, and to educate innovation pedagogy experts all around the world.
Innovation pedagogy has been noted as an excellent example how education can be modernized by the European Commission in 2017.
We are honored to achieve such feedback from EU level and it gives us a strong support to continue the work we've started.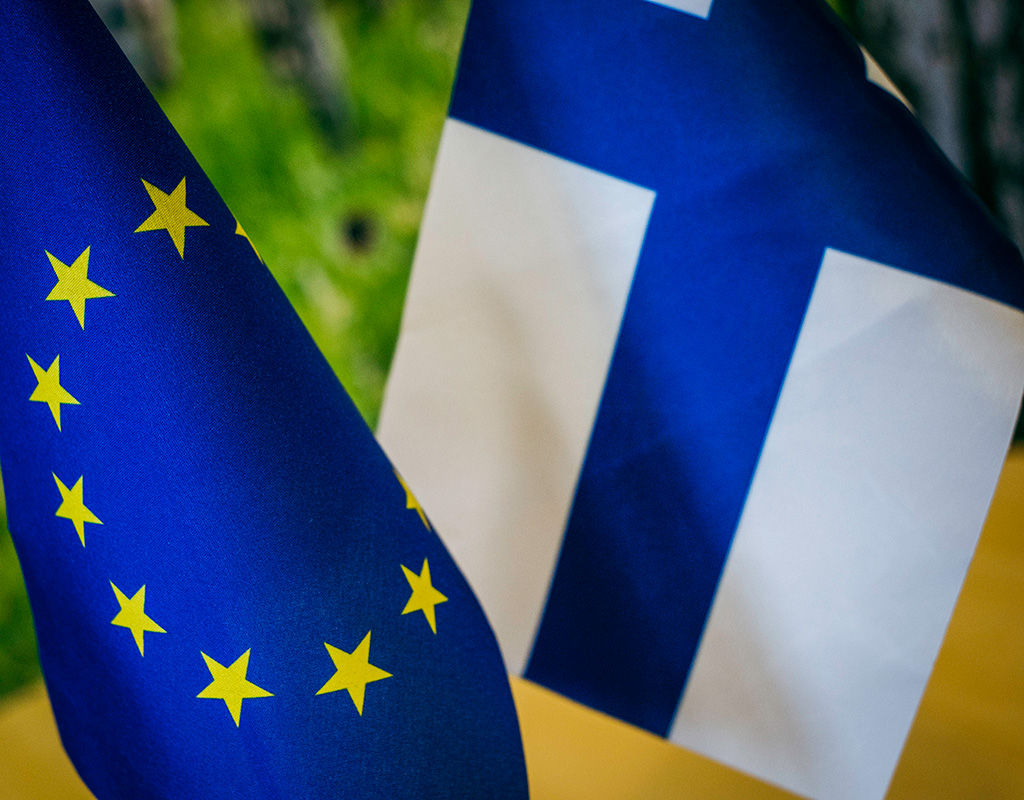 Our approach
Innopeda® is a strategic approach which provides solutions for renewing traditional organizational processes, structures and ways of action in education, and has challenged the old methods of education since 2006.
Change management succeeds when there is a clear defined objective. Making a change requires involvement of staff, including managers, teachers, support staff, learners and external partners.
This is where Innopeda® can facilitate and support the changes you need. Innopeda® has been applied and executed with various partners, education institutions and organizations around the world successfully and for years.
"Innopeda® approach guarantees high recognition, increases value and aggregates credibility of Higher Education Institutions."  – Ana Lucia Buogo, supervisor at the Center for Innovation and Educational Technologies at UCS, Brazil
Publications
Turku UAS works actively in different research and development activities related to innovation pedagogy.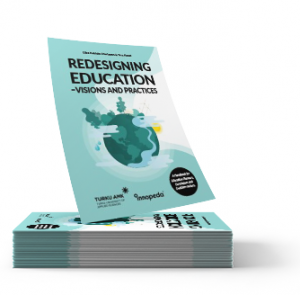 What makes our educational approach different?
Innovation pedagogy is based on nine cornerstones. All these include carefully designed methods, tools and extensive academic research.
Innovation pedagogy has continuously been developed further. A significant step was the definition of the cornerstones of innovation pedagogy.
As a concept, cornerstones of innovation pedagogy refer to the tools and methods of innovation pedagogy. These cornerstones have been reformulated and completed several times during the lifespan of innovation pedagogy, aiming at responding to the development needs of education in the current and future world.
The impacts of innovation pedagogy have been acknowledged widely. There is a lot of research evidence about the capability of innovation pedagogy to develop students' innovation competences.
According to education policy of the European Union and OECD education development, innovation pedagogy is on the right path in pedagogical development. The priority in the future development of innovation pedagogy must be put in redefining our understanding about what competences really matter in competence based education.
The emphasis should be put on those competences that enhance innovations contributing to sustainable solutions and enabling a good life and sustainable future in general.
In today's society, innovations are seen as solutions for many global problems; for social and environmental issues, as key elements for organizations and companies to survive in the changing world, boosters for the economy, and as a trendy concept highlighted in many policies.
As a result, there seems to be an urgent need for professionals who are capable of participating in innovation processes and who can contribute to the creation of innovations. Educational institutions, regardless of context, are expected to prepare innovative individuals capable of coping with demands of innovation-driven society.
To cope in today's complex world, students must acquire the competences of their own study fields and a set of so-called innovation competences during their studies.
Innovation competences have five dimensions that focus on creativity, critical thinking, initiative, team working and networking.
According to the latest research, today's professional must be a creative and initiative but also a critical thinker, who is able to work in cooperation and networks.
Listen Innopeda Podcast Series Episode 10
In this episode host Milla Järvipetäjä discuss with her quest, lecturer Tarja Åberg what these competencies are and how we can enforce them?
Innopeda Podcast Series | Episode 10
When it comes to teaching and learning, there are many solutions, applications or learning platforms for you to choose.
Innovation pedagogy is designed by the teachers – for the teachers, educators, and managers.
Those working in education know that one of the most difficult tasks is assessment. The task becomes even more difficult when we have to assess rather abstract, soft skills.
How to assess creativity or teamwork skills?
Turku University of Applied Science, together with European companies and universities, has developed a tool to measure the innovation competences. FINCODA Toolkit enables the assessment of soft skills and provides tools for their identification. Book a free consultation with us for more information.
Listen Innopeda Podcast Series Episode 5
In this episode host Minna Scheinin and her guest, Turku UAS's Senior Lecturer Marianne Renvall, discuss the changing role of the teacher.
Innopeda Podcast Series | Episode 5
Traditional curriculum planning starts from the law and degrees, giving guidelines how to plan teaching and learning. We wanted to change this mindset and transformed the whole process of the curriculum planning.
Innopeda® Curriculum encourages an open and collaborative approach to curriculum planning.
Innopeda® Curriculum is produced in cooperation with the Turku UAS staff and is developed collaboratively.
When starting a wide-scale partnership with us, you will get access to Innopeda® Curriculum and you can utilize the materials for your own needs.
Innopeda® Curriculum and Innopeda® Certified School