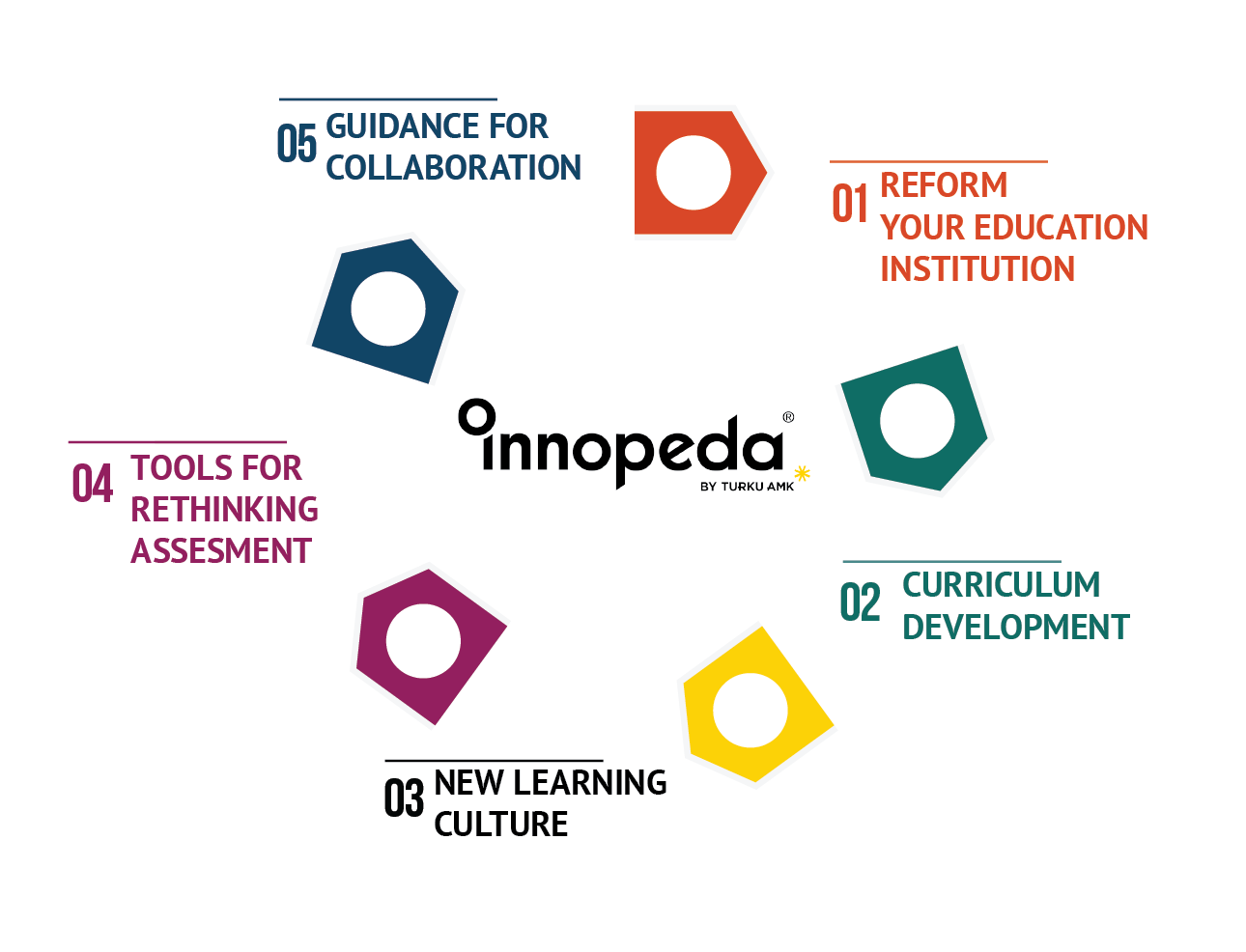 Let's do something awesome together!
Do you want to learn more about Innopeda® and opportunities to reform your organisation,
ask about our education services or are you in need for a seminar speaker?
We are happy to help and find the best solutions for you and your organisation.
Contact us: innopeda@turkuamk.fi
---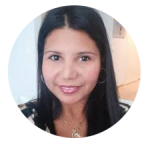 Ms Juliana Amaral-Piispa
Innopeda Global Dimensions
contact: juliana.piispa@turkuamk.fi

Ms Taru Konst
PhD, Lic.Sc., Principal Lecturer and Senior Advisor in Innovation Pedagogy, is responsible for research, development and training of innovation pedagogy.

Ms Minna Scheinin
Lic.Phil., MA(ODE), Head of Future Learning Design

Ms Meiju Keinänen
M.A. (Educ.), Lecturer and researcher at Turku University of Applied Sciences, expertise in innovation competence assessment and learning
Ms Tarja Åberg
B.sc., MBA, Project Manager, Lecturer

Ms Marjo Joshi
Senior Lecturer and e-Learning Specialist, expertise in Online Degree Development and Online Teaching

Ms Sanna Simola
Senior Lecturer, Innopeda Trainer, eLearning Trainer, M.A.

Ms Milla Järvipetäjä
M.Soc.Sc., Research Group Leader and Lecturer on Media Education

Mr Timo LUUKKA
Civilekonom – Uppsala, Sweden, MBA – San Francisco, PhD studies – University of Turku)

My work history covers financial planning, marketing and strategic planning duties in international engineering industry. I have also worked in a start-up company developing digital services as well as a long career at Nokia in the areas customer service, marketing and product marketing. After Nokia I ran a digital marketing consulting business where I really got involved in all things digital and Internet as a technological and social phenomenon.

Currently I work as a senior lecturer at the Turku University of Applied Science where my main areas of interest are digital business and Innovation pedagogy.