Proudly presenting: Universidade de Caxias do Sul, INNOPEDA® representative in southern Brazil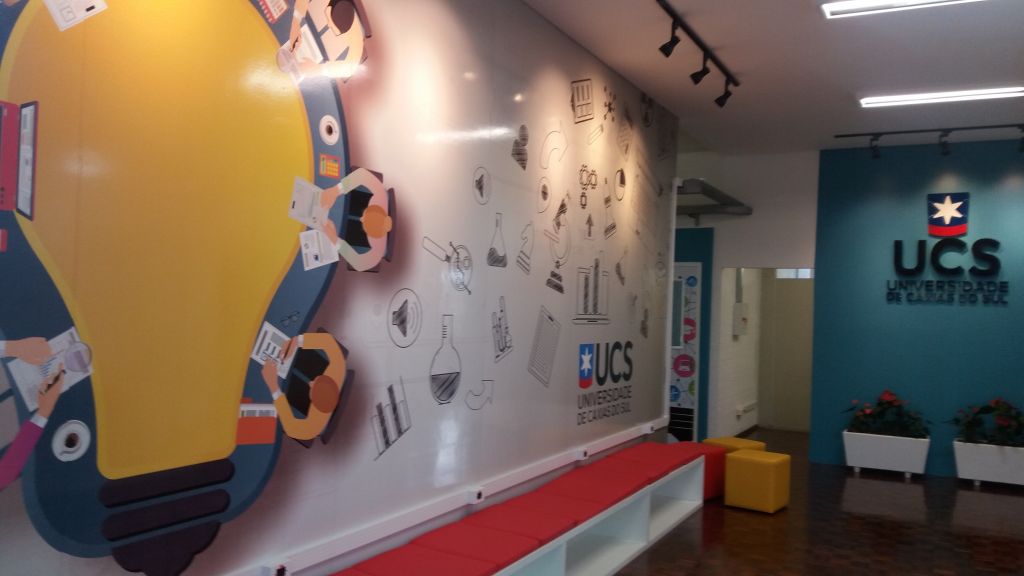 Universidade de Caxias do Sul in the south of Brazil has been certified by Turku University of Applied Sciences, Finland, to disseminate INNOPEDA® in higher education institutions in their own region and participate in the strategic development of innovation pedagogy.
Universidade de Caxias do Sul (UCS), located in the city of Caxias do Sul in Brazil, has been certified to represent innovation pedagogy i.e. INNOPEDA® by Turku University of Applied Sciences (TUAS). The cooperation allows UCS to disseminate the Innopeda learning approach in southern Brazil and to participate in the strategic development work in the field of innovation pedagogy. Previously, this certification has been granted by TUAS to the University of Gdánsk in Poland, which makes UCS the second international higher education institution to represent Innopeda and contribute to related research and development.
At UCS, innovation pedagogy has been so far applied in, for instance, studies focusing on entrepreneurship and design. Flexible curricula increase students' learning options, activating learning methods promote students' own responsibility in their learning process, and teaching and learning expand beyond the traditional classroom setting. Studying is also integrated with research, development and innovation activities.
Executive Lecturer at TUAS Liisa Kairisto-Mertanen and TUAS Head of Future Learning Design Minna Scheinin have been involved in the teacher training process at UCS. The process entails groups of teachers being sent to Finland to be trained to utilize the Innopeda approach and to further train other regional institutions to use the approach.
In terms of how UCS has participated in the process and adopted innovation pedagogy, Liisa Kairisto-Mertanen describes: "It was great to see the progress that the professors at Universidade de Caxias do Sul made during the last two years in their innovation pedagogy training. We are really impressed with the work of the innovation pedagogy team at this university."
UCS' Innopeda site (in Brazilian Portuguese)
Learn more about Universidade de Caxias do Sul
Read a story by UCS about how they have implemented INNOPEDA® (in Brazilian Portuguese)
Learn more about INNOPEDA®
More information on the cornerstones of innovation pedagogy
---
Liisa Kairisto-Mertanen on the importance of innovation in the Finnish education
---
Minna Scheinin introduces Innovation Pedagogy in a nutshell 
---
Photo Gallery