Liisa Kairisto-Mertanen keynote speaker at GEduc 2019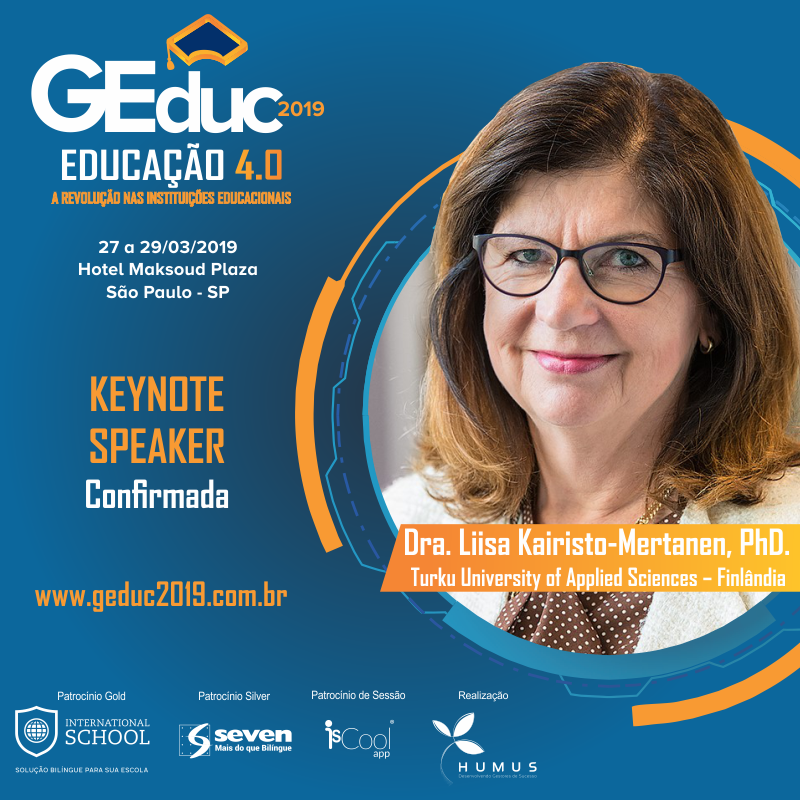 Liisa Kairisto-Mertanen, the main developer of Innopeda®, was one of the keynote speakers at most prestigious Congress of Educational Management in Brazil, GEduc 2019.
The GEduc – Brazilian Congress of Educational Management – is dedicated to the high management of schools and HEIs throughout Brazil, being recognized for its innovative content, bringing executives subjects updated through their activities. In its 17th edition, which was held from March 27 to 29, 2019, debates took place around this much-discussed subject: Education 4.0 – The Revolution in Educational Institutions.
Phd. Liisa Kairisto-Mertanen shares her views on the educational structure in Finland, what is the aim of education, learning process and education 4.0. Article in Portuguese available here.
Liisa discusses about Finnish curricular reform, technology and future student´s competencies. Article in Portuguese available here.