Our story
Innovation pedagogy responds to the current pressure for change and bridges the gap between studies and working life.
At the core of our teaching is Innovation Pedagogy, a new approach to learning.
Innovation pedagogy is a learning approach that enhances the innovation competences of individuals and groups. It defines in a fresh way how information and knowledge is adopted, produced and used in a manner that generates innovations.
Innovation pedagogy is based on experimenting, sharing of knowledge and expertise, and combining different viewpoints.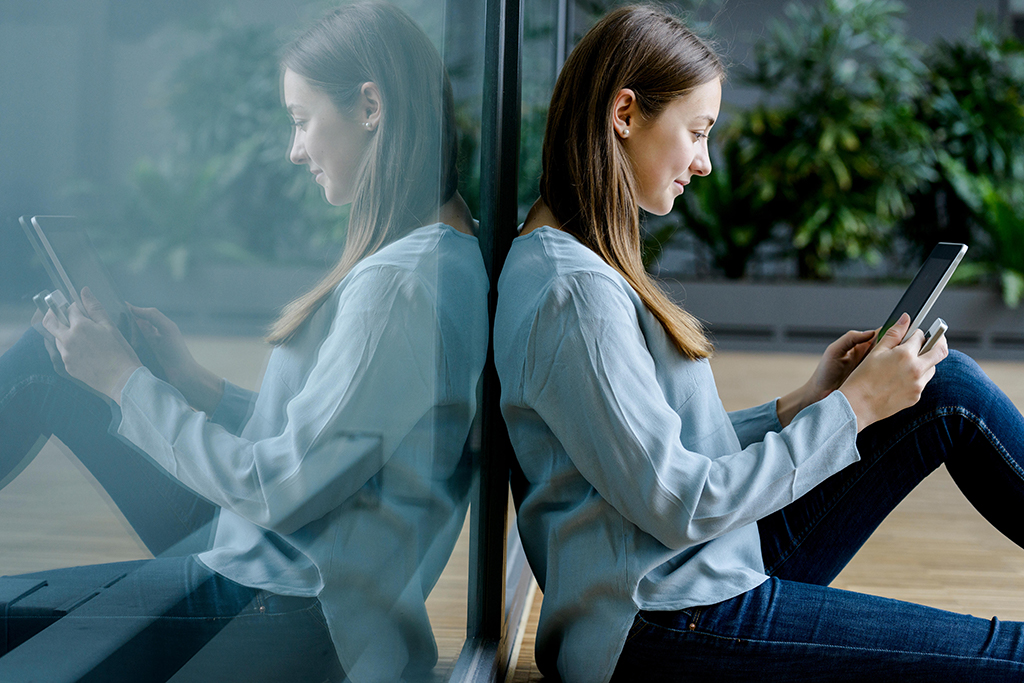 Our approach
Innovation pedagogy aims to improve students' innovation competences by integrating teaching with research and development activities and collaboration with working life operators.
This approach enables producing professional expertise that facilitates participation in the innovation processes of working life.
Independently minded professionals
Innovation Pedagogy emphasizes the viewpoints of RDI and working life, making our graduates independently minded professionals with excellent international and communication skills.
With Innopeda we successfully connect teaching, research and development activities, internationality, and cooperation with working life.
The cornerstones of Innovation Pedagogy
Cornerstones of innovation pedagogy refer to all those methods and tools, which are necessary when implementing the innovation process in learning and aiming for the desired goals.
These cornerstones all together contribute to the development of learners' innovation competences.
To reach the goals of innovation pedagogy, students must acquire the competences of their own study fields or disciplines and, in addition, a set of so-called innovation competences during their studies.
Working life orientation, flexible curricula and multidisciplinary learning environments are essential requirements for innovation pedagogy to succeed.
Renewing teacher's roles support, encourage and guide students in order to advance learning.  Students need good study skills to take an active and responsible role in their own learning. The methods used in delivering the education must be activating and versatile.
Giving students opportunities to work in real-life assignment and research projects is essential when aiming to improve their innovation.
The assessment is development-oriented, i.e. students are able to assess their own and peers' competences and know how to develop them.
Entrepreneurship and entrepreneurial attitude are encouraged, and internationalization is embedded into studies in versatile ways.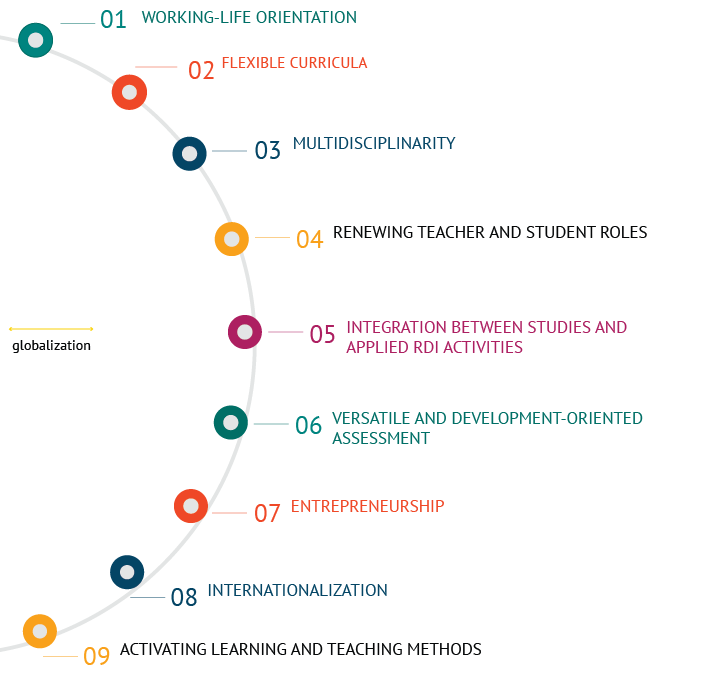 Innovation Competences
According to the latest research, innovation competences have five dimensions that focus on creativity, critical thinking, initiative, team working and networking.
To reach the goals of innovation pedagogy, students must acquire the competences of their own study fields or disciplines and, in addition, a set of so-called innovation competences during their studies.
Students are expected to become active contributors in the different innovation processes, which they will encounter when they enter working life. Thus, the objective is that already during their studies, they will develop not only their knowledge, skills and attitudes related to their study field-specific competences but their capability to act innovatively as well.
Individual, interpersonal and networking competences
These learning outcomes, which are generic and common for all study fields, are called innovation competences, and they can be categorized into individual, interpersonal and networking competences, all of which are needed to produce innovative knowledge.
Future professionals must have, alongside with the study field specific competences, innovation competences – the ability to participate into innovation processes.
Working life expects not only individual but also interpersonal and networking competences.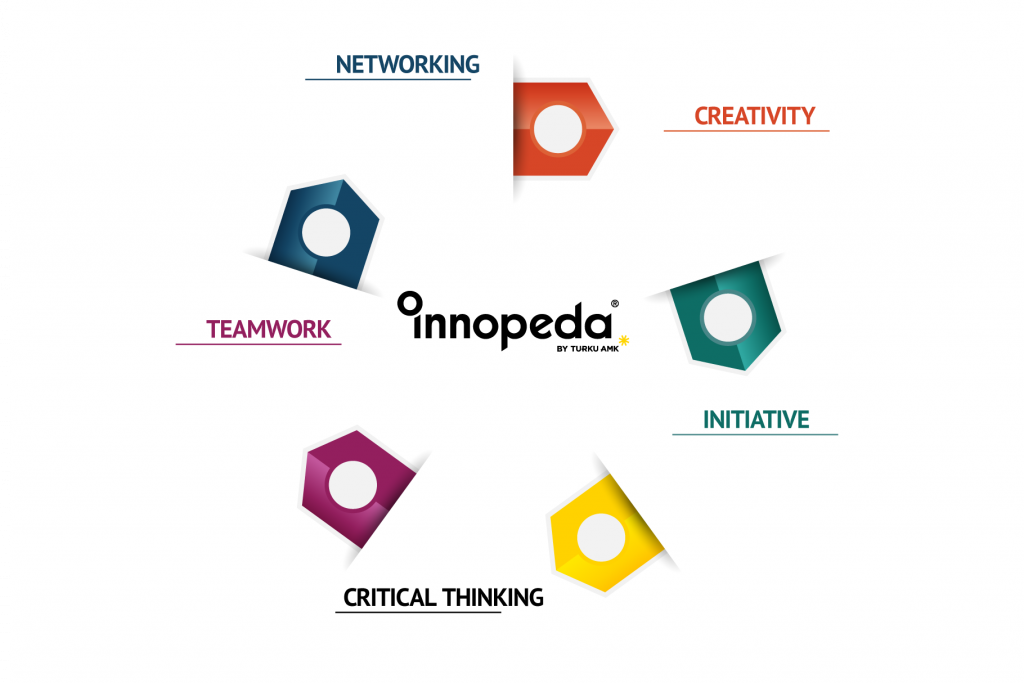 ---
The professional has to be a creative and initiative but also a critical thinker, who is able to work in cooperation and networks.
FINCODA Tool
Turku University of Applied Sciences, together with European companies and universities, has developed a tool to measure the innovation competences.
FINCODA produces several remarkable tangible outputs for your institution:
A Toolkit for Behaviour Assessment
Available as an electronic guide on the Internet
Can be used as a self-learning material guide for training purposes
Software Application for Innovation Competencies Assessment
Massive Open Online Courses related to Behaviour Assessment
Innovation Competencies Assessment Workshops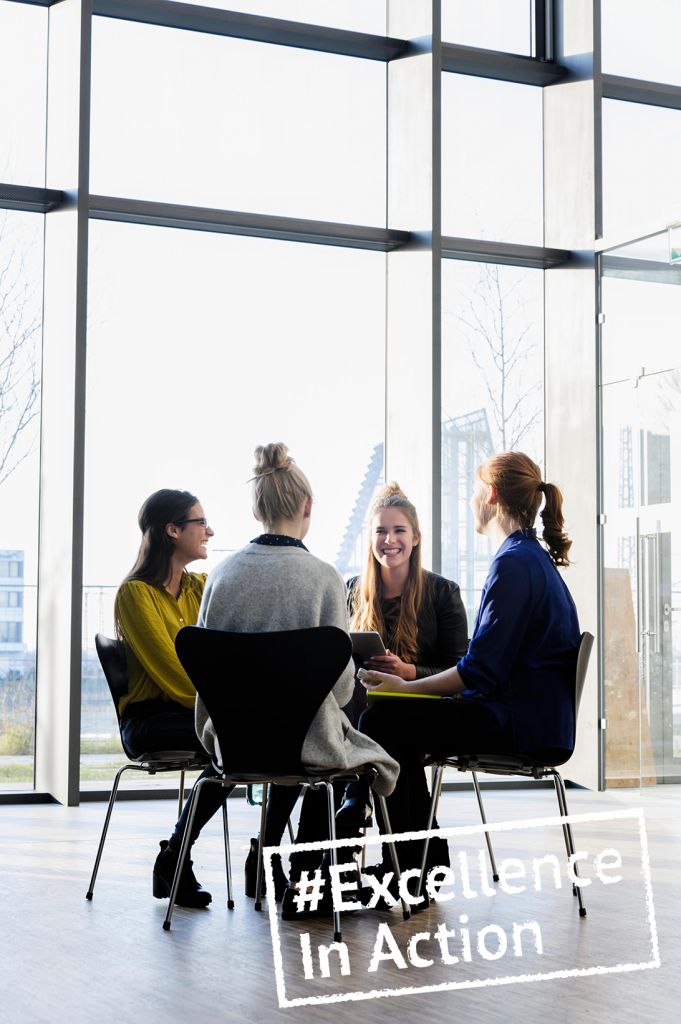 Innopeda Curriculum
Innovation pedagogy aims to support the development of students' study field specific competences as well as innovation competences needed on every field. For example, the future engineer must have engineering skills and knowledge, and additionally be creative, have initiative and critical thinking skills, and be able to work in teams and networks.
The curriculum is a significant tool how learning objectives can be guided and achieved. The learner and the learning process are in the core of the curriculum planning.
Traditional curriculum planning starts from the law and decrees, giving guidelines how to plan teaching and learning.
Curriculum planning according to innovation pedagogy aims to change the mindset and starts from the cornerstones of innovation pedagogy in order to make the planning more collaborative, encouraging and exhilarating, naturally following the law and decrees.
The Innopeda® Curriculum mindmap
The framework for Innopeda® Curriculum planning has been illustrated with the mindmap.
The cornerstones of innovation pedagogy form the paths in the mindmap. There is a short text under each cornerstone, describing how to implement it and giving practical hints for teachers. There are additional paths from each cornerstone, providing more ideas for planning and implementing the theme in question.
The website, including the mindmap, the chat box and the link list to the essential preconditions such as the law and decrees, aims to encourage an open and collaborative approach to curriculum planning. The whole website is produced in cooperation with the university staff and is developed collaboratively.
The Innopeda® Curriculum forms the basis for our learning approach; how we act in order to enable the development of study field specific competences and innovation competences with help of the curriculum and its implementation.
Flexibility and agility are significant features of Innopeda® Curriculum. This means for example that the curriculum can be formulated and developed during the years of study, and when the development needs of the surrounding society are noticed, they can be quickly reacted to. The curriculum also enables the student to take different, alternative learning paths.