Management and Innovation Pedagogy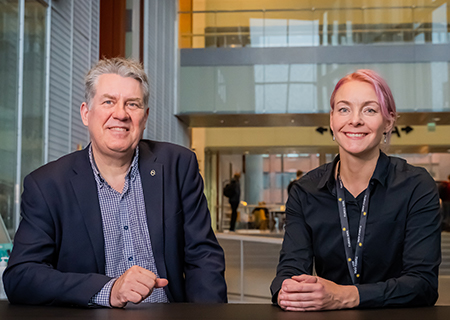 Innovation pedagogy is a strategic approach to modern learning. What is the role of management in implementing Innopeda?
Innopeda Podcast host Milla Järvipetäjä and her guest, Turku UAS's Vice Rector Juhani Soini, discuss about working life and RDI cooperation and the development of innovation competences
In this episode Vice Rector Juhani Soini tells why Turku UAS started to develop innovation pedagogy already ten years ago.
– The demand for the change came originally from high tech industry, Soini explains. -They started the discussion of the future working life skills and we in Turku UAS wanted to respond into those needs.
What are the most important skills for a modern teacher? What kind of support Turku UAS managers give to the personnel in implementing Innopeda?